Irvine Family Law Attorney
Family law covers multiple issues, all of which are related to the family group. Divorce and marriage dissolution, child custody battles, paternity suits, and domestic abuse are just some of the issues our family law attorneys in Orange County are equipped to handle.
Family law is one of the most sensitive legal areas because it is almost impossible to prevent strong emotions from coming into play. As families develop and change, tension sometimes appears, which can, in turn, lead to heated situations and hurt feelings. When what we've held close and dear starts slipping away, so does our ability to control our reactions. In order to make good decisions in these situations, it is of paramount importance that the parties involved keep a cool head so that they can reach the best decision. A skilled Orange County family law attorney from The Goldberg Legal Group can help reduce unnecessary conflict by serving as a neutral mediator.
In some cases, your family law issue might produce unavoidable conflict. Our attorneys possess the skills to simultaneously pursue a campaign on your behalf while continuing to reduce tension along the way. Walking this line is a difficult task that you should only entrust to an experienced family law attorney.
Whether your specific case involves negotiation, mediation, or trial, you can trust our family law attorneys to represent Orange County, including Irvine and Newport Beach families, to help them resolve the situation. We do this by making complex issues simple and easy to understand, providing personalized attention to detail, and being compassionate and respectful. Call us today and let us help you navigate this emotional minefield.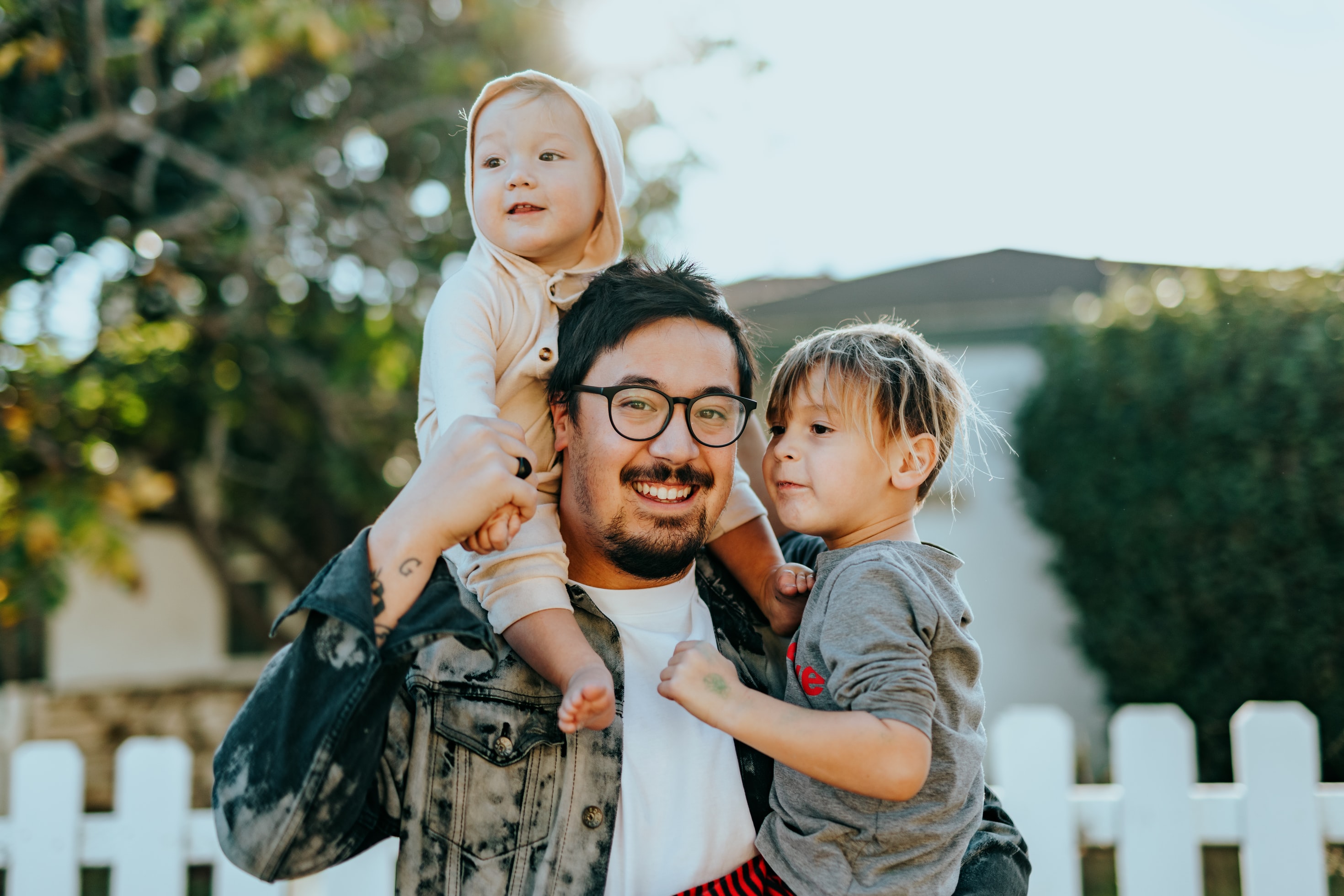 Areas of Practice
Divorce
A divorce is probably one of the most traumatic events a family can go through. Emotions are likely to be running high, communication between the parties might have broken down, and it might be almost impossible for the parties to settle the issue calmly. Working with a family law attorney from the Goldberg Legal Group in Irvine is crucial for your success and for getting the divorce settled efficiently and thoroughly. By being on the outside of the conflict, your lawyer can be objective and help you approach the issues rationally and legally. With our legal help, you can effectively settle the matter. Give our law offices a call today, and let us explain what options are available to you moving forward.
Child Custody
Divorces are emotional and complicated, and when there are children involved, the complexity grows even more. Trying to decide what will happen to the children and resolve it in the most favorable way for them and their parents is not something that can be accomplished overnight. Both parents must understand that the terms in the child custody agreement will be spelled out in a legal document to which they will have to adhere. A competent family lawyer from the Goldberg Legal Group can help you draft the child custody agreement. Your lawyer will also help you if any amendments are needed in the future.
Child Support
Child custody takes care of the aspects related to how the child or children will live once the parents are no longer at the same address. Child support refers to the monetary amount the noncustodial parent will have to pay to the parent who has custody of the children. The children's shelter, clothing, education, and healthcare needs should be covered with this sum. However, determining who will pay what and how much is easy. Many factors are considered before a final decision is made. As with child custody, you need the legal advice of your family lawyer from the Goldberg Legal Group when it comes to negotiating child support. Let us guide you through this complicated process that will have consequences for many years to come.
Spousal Support/Alimony
Alimony or spousal support can be agreed upon by the spouses or ordered by the court. Its purpose is to help alleviate any unfair economic pressures that the lower-wage earning spouse may be dealing with. However, alimony awards are not one-size-fits-all and vary significantly in their amount and the length of time during which they must be paid. Several factors come into play when deciding on alimony payments, such as the parties' financial condition, earning abilities, living standard the couple enjoyed when they were married, how long the marriage lasted, and the spouse's ability who must pay to support themselves. If this sounds daunting, it is. That is why you should not attempt to navigate this complex area of the law on your own. Your family lawyer from the Goldberg Legal Group can be your guide through the entire process.
Domestic Violence
Domestic violence is very serious. Being a victim of domestic abuse is hard, but legal resources are available to you. Your lawyer can help you prepare a legal document to petition the court to require whoever is perpetrating the domestic violence to stay away from you. Besides violent acts, domestic violence also includes other acts such as battery, assault, stalking, kidnapping, false imprisonment, and many other physical actions that can result in injury or death to another person. Don't suffer in silence. Get the legal help you need to put an end to this untenable situation. Call us today.
Restraining Orders
Our legal team can help you with restraining orders when you have been the victim of domestic violence, sexual assault, or stalking violence, and you want to prevent the perpetrator from coming near you. An injunction or restraining order restricts the movement of an individual who has allegedly committed any of the above acts. We can help you with restraining orders that prevent individuals from entering your home, place of employment, or school. We can also help if awarding you temporary custody of minor children is necessary or to get the injunction you need. Call us today.
Paternity
At the Goldberg Legal Group in Irvine, we can help you solve various questions about paternity. We are committed to providing every one of our clients with outstanding legal representation when trying to establish or contest any paternity issues. Set up a consultation with our paternity experts today.
Complex Property Divisions
When there are considerable assets in a marriage that is about to be dissolved, you need the legal expertise of the Goldberg Legal Group to help you understand how to handle complex property divisions. We can help with business valuations and identify the separate, community, or commingled property. We can help trace assets, trust matters, tax considerations, and other factors that affect the way property should be divided during a divorce. We want to help you be sure that assets are divided fairly and help you fight for assets that you consider your separate property.
Whether you need help with any or all of the above legal issues, the skilled Orange County family law attorneys in Irvine from the Goldberg Legal Group are standing by with the knowledge and resources you need. Call us today.
Areas of Practice
Child Support
Spousal Support/Alimony
Restraining Orders
Complex Property Divisions