Newport Beach Fathers Rights Lawyer
In the past, mothers were given preference during divorces when it came to things like custody, child support, visitation, and all other rights involving shared parenting. However, this is no longer the case, and fathers are given more equality in divorce hearings these days. Unfortunately, this does not mean that all things are equal all of the time, which is why it is so important for a father in a divorce or in a paternity action to work with an attorney who is experienced in representing fathers' rights, like the attorneys at The Goldberg Legal Group. You deserve to have your side of the story fully heard and considered, and we are here to help.
The information below is intended to give you a general idea of some of these areas, but the best way to learn about how we can specifically support you is to contact us as soon as possible for a free initial consultation. During your consultation, we will be able to talk about the steps that you have already taken, your goals through your divorce, and more. We will also be happy to talk about past successes in representing cases similar to yours. 
Read more below to get a better idea about some of the ways that we can help you through your divorce, particularly when it comes to issues surrounding custody, visitation, child support, and all other legal details that will need to be decided before child custody is finalized. You love your children, and we are here to support you through the process of ensuring that you are treated fairly by the California courts as an equal parent.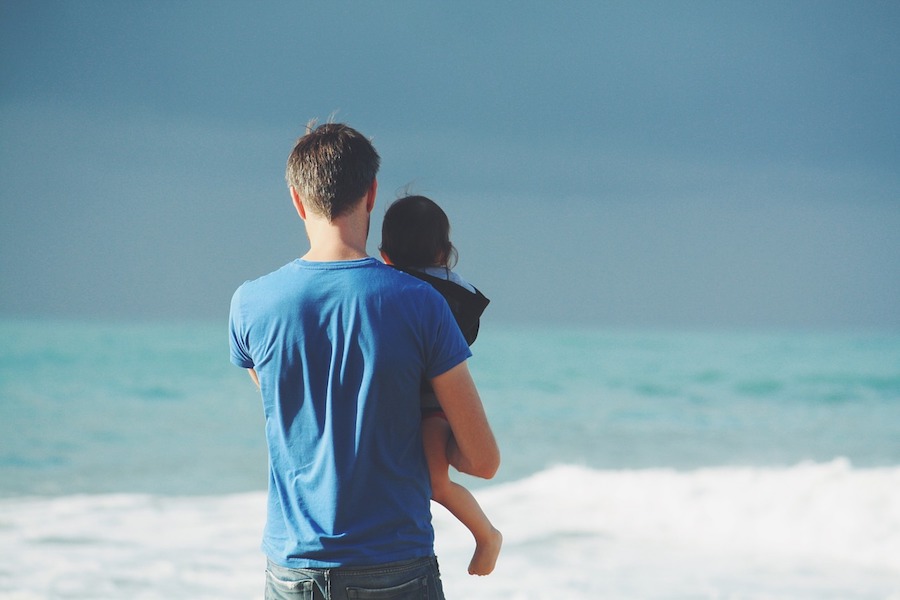 Fathers Deserve Equal Treatment 
Whether you and your spouse are going through a contested divorce or an uncontested divorce, you will need to develop a parenting plan before your divorce is approved by a judge. This includes both time-sharing as well as legal decisionmaking about your children, and the most important factor to the courts is that your child's best interests are the primary concern. Similarly, a paternity case addresses the primary issues of child custody, visitation, child support, and attorney fees.
Historically, even in instances where an even distribution of parenting rights was in the child's best interest, it was often the default that a mother would get primary physical custody of the child, while the father got visitation rights and was required to make child support payments. This reality has changed over the past few decades, as mothers remain active in the workforce and women's earning capacity continues to increase. Furthermore, technology allows mothers and fathers to work remotely and to have more flexible schedules to allow for increased involvement with their children.
As your father's rights lawyers in Newport Beach, we will endeavor to ensure that the decisions that are ultimately made, either by the courts or through direct settlement with your spouse and their legal representation, are focused in respect to your children's best interests, and not simply because of historical gender roles.
Frequently Asked Questions About Fathers Rights in California
The following are just a few of the questions that we will be happy to go into greater detail with you about during your initial consultation and throughout the work that we will be doing together throughout your case. Keep in mind that these are intended to give you a brief overview of a complicated answer, and are not intended to be taken as legal advice.
What can a father's rights attorney do?
Simply put, a father's rights attorney in Newport Beach CA can help you navigate your divorce or paternity case from the perspective of ensuring that your rights as a parent are given equal weight to the other parent's rights. Women used to be given preferential treatment in a divorce, and it was common for a woman to be granted the majority of physical custody and many of the legal decision making rights over the children. 
We will make sure that your child's welfare is the primary focus of any decision regarding the division of parental rights, and that your role as a father is not considered as a mark against your ability to care for your children.
Do I need an attorney that focuses on father's rights?
You do not need to work with an attorney that focuses specifically on father's rights, but you can be certain that when you are working with a lawyer that has experience representing fathers, like the attorneys at The Goldberg Legal Group, that your side of the story will be heard and considered. 
The issue of father's rights is a growing legal area as gender roles continue to shift in the American family unit, and no matter how progressive any particular court system is, there will always need to be legal professionals to continue to set the stage for progress. We are here to make sure that your rights as a father are a significant factor throughout your divorce.
What rights do I have as a father?
Legally, a father has every right that a mother has when it comes to determining the division of custody in a divorce or paternity action. Unfortunately, this equality is often overlooked or disregarded when it comes to traditional divorce cases, meaning that fathers may end up with unfavorable custody, visitation, and child support decisions. 
A fathers rights attorney does not push for new or groundbreaking decisions in a divorce; instead, they focus on furthering that the  equality of rights is actually upheld throughout the divorce process so that you are able to continue to provide your children with the love, attention, and support that you already give them.
Related Articles