Family Law Attorney Newport Beach CA
Divorce in California is a complicated process, even when situations start by being extremely straightforward and clear. When a couple reaches an agreement on all of the details of their divorce, they may find that the courts disagree with a certain decision that they made (especially when there are children involved), and will require the divorcees to return to the courts once they have revised any issues. As you can imagine, this means that a contested divorce is even more complicated and subject to more blockers. This is just one of many reasons why hiring an experienced family law attorney in Newport Beach is so important.
Read more below to get a general idea of how you can benefit from the legal support of the experienced team at The Goldberg Legal Group, and contact us as soon as possible to schedule an initial consultation to discuss the specifics of your needs. Our history of experience and success in a wide range of family law areas will provide you with the peace of mind that you deserve during this stressful process in your life. 
Uncontested Divorce vs. Contested Divorce
In order to finalize your divorce, you will need to either work with your spouse (either directly or indirectly via lawyers) or will need to leave the decisions discussed below up to the judge presiding over your case. Take a look at a general overview of your options below, and contact us now to learn more about how we can help you through either option depending on your circumstances. 
Uncontested Divorces
In many instances, the couple is willing to work together in order to get through the process with as little difficulty as possible. These types of divorces are known as "uncontested divorces," and can either be done through mediation, negotiations between each spouse and their attorneys or directly without legal help. There are a variety of terms that the couple will need to agree on, some of which are mentioned below. 
Contested Divorces
Contested divorces are complicated and happen when one or more issues in the divorce remain disputed by either spouse. These divorces rely on the courts to reach decisions on some, or all, of the specific issues that are required to be resolved. It can be difficult to quickly divorce when you factor in child custody, child support, alimony (spousal support), and difficult to divide assets (like pensions and partnerships). This is  the reason why many couples ultimately end up in Court in order to finalize their divorce.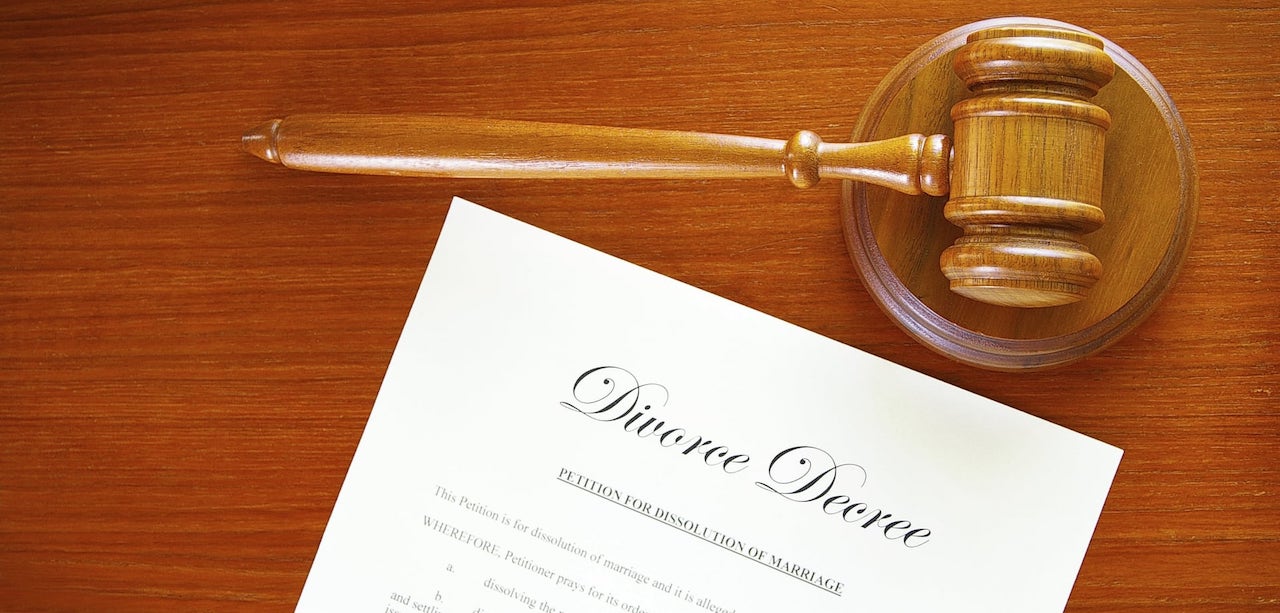 Division of Property In a California Divorce
A couple that is preparing for a divorce often needs to come to an agreement on the division of their properties, debts, and assets. In California, the first step is determining which property is considered "community property" and which is considered "separate property." However, simply identifying which type of property each debt and asset of the marriage is considered is only the first step of a highly detailed process.
Community Property
Community properties are those that were purchased or received within the marriage. By definition under Family Code §760, "Except as otherwise provided by statute, all property, real or personal, wherever situated, acquired by a married person during the marriage while domiciled in this state is community property." Essentially, property acquired by either spouse during the marriage is typically considered to be community property. If it was purchased with the accumulated marital assets, it is considered community property and will be added to the divided assets.
However, there are exceptions to the presumption of community property, including certain gifts, inheritances, and bequests. This type of property may also include things like pensions, retirement packages, 401(k)s, stock options, business interests, and physical property such as real estate, vehicles, and furniture. 
Debts accumulated during the marriage are also divided in a divorce, whether or not these debts were accrued by one party or another, and/or if the debts are in one party's name. This includes mortgages, credit cards, auto loans, etc., regardless of which party actually made the purchases or took out the loans during the marriage. 
There is an exception for the community debt when it comes to student loans, which usually remain with the individual who acquired them. There are other exceptions to community debt and we will be happy to discuss your specific circumstances with you during our consultation and throughout the work that we will be doing together moving forward.
Separate Property
Separate property includes assets that are NOT shared and that the other party does not have a legal right to. These include any assets or debts accumulated before the marriage, after the date of separation, or falls into one of the exceptions to community property if accumulated during the marriage. This also includes any property acquired during the separation period. Any inheritance received during the marriage is also regarded as separate property. 
Under some circumstances, community property can gain an  interest in community property and vice versa. One example is when a separate residence has a mortgage, and during the marriage, the mortgage is paid down with earnings during the marriage. This develops a community interest in separate property. 
Ultimately, the division of assets and debts will have to be negotiated or the courts will determine which properties and debts are community and which are separate.
Child Custody 
Child custody is divided into two distinct types: legal custody and physical custody. Legal custody primarily involves the decision making regarding a child's health, safety, welfare, and education. Physical custody refers to the time a child is spending with a parent. The courts make child custody decisions based on the best interest of the child, NOT what the parents would prefer. 
The California courts will assess each parents' mental, emotional, physical, and financial capabilities; the emotional connection between the parent and the child; and any known history of physical or substance abuse by either parent as significant factors when making this determination.
The welfare of the child is always the first concern of the court when approving a physical custody schedule. A parenting plan details each custodial right, as well as the time designated to each parent to spend with the children. The courts will not fashion a parenting plan that doesn't put the needs of the child first. 
In the event that the court awards primary custody to one parent, the other parent will oftentimes have visitation rights. The court prefers plans where both parents have equitable time unless the circumstances warrant a different plan that is best for the children involved.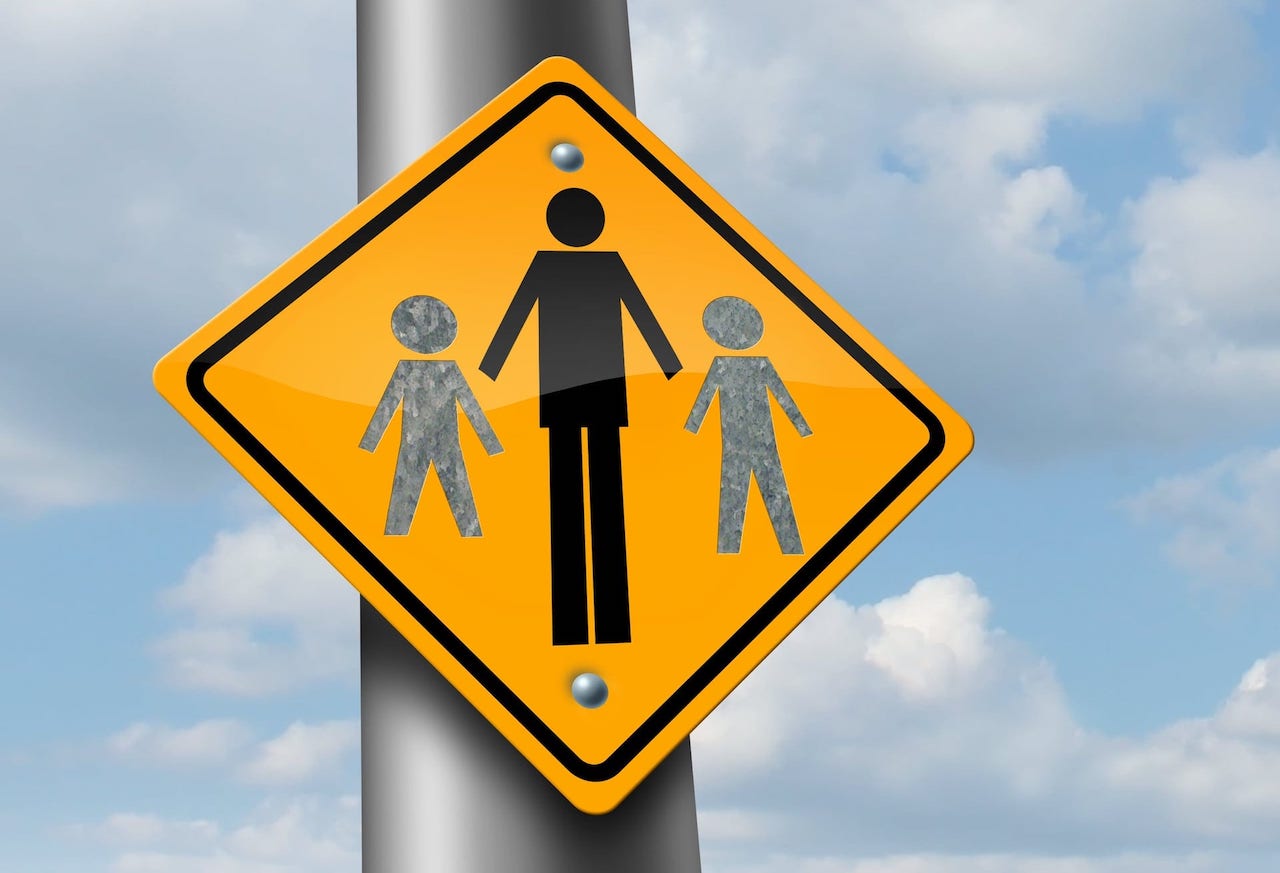 Child Support
In the event that one parent is awarded primary custody, the other parent may be required to pay child support to cover the additional expenses that the custodial parent incurs. Under some circumstances, it is possible for a parent with less than 50% custody to still collect child support. The courts determine the amount of child support necessary by using a guideline formula that considers income, the amount of time each parent has the child(ren), and the number of children involved among a variety of factors. 
There are certain circumstances when the Department of Child Support Services (DCSS) may become involved with the determination and collection of child support, but this typically happens only when a parent refuses to pay child support or contests their financial obligations. Family attorneys also have the ability to request that a parent's paycheck is garnished in order to ensure that the payments are timely made. 
Spousal Support or Alimony Law
Spousal support, otherwise known as alimony, is a monthly payment to an ex-spouse intended to provide them with financial stability during this significant period of transition in their lives. Oftentimes, a spouse will need time to get an education or training so that they can increase their earning capacity. This can be more difficult when children are involved, especially if the financially-dependant spouse has the majority of custody. Spousal support can be awarded on a temporary or permanent basis, depending on many specifics of the marriage.
Family Law Attorneys in Newport Beach, CA
Whether you are contemplating a divorce, have a child custody issue, or are seeking additional child support from another parent, we are available to help. The Goldberg Legal Group is a full-service family law firm serving the residents of Newport Beach and the surrounding areas. Contact us immediately to schedule an initial consultation.
Areas of Practice
Child Custody
Child Support
Spousal Support/Alimony
Domestic Violence
Restraining Orders
Paternity
Complex Property Divisions